of your lifetime healthcare
can be provided by your
Primary Care Provider.
That's why we care about restoring
the doctor-patient relationship and
giving you direct access to your PCP.
HOW THE CURRENT (BROKEN) SYSTEM WORKS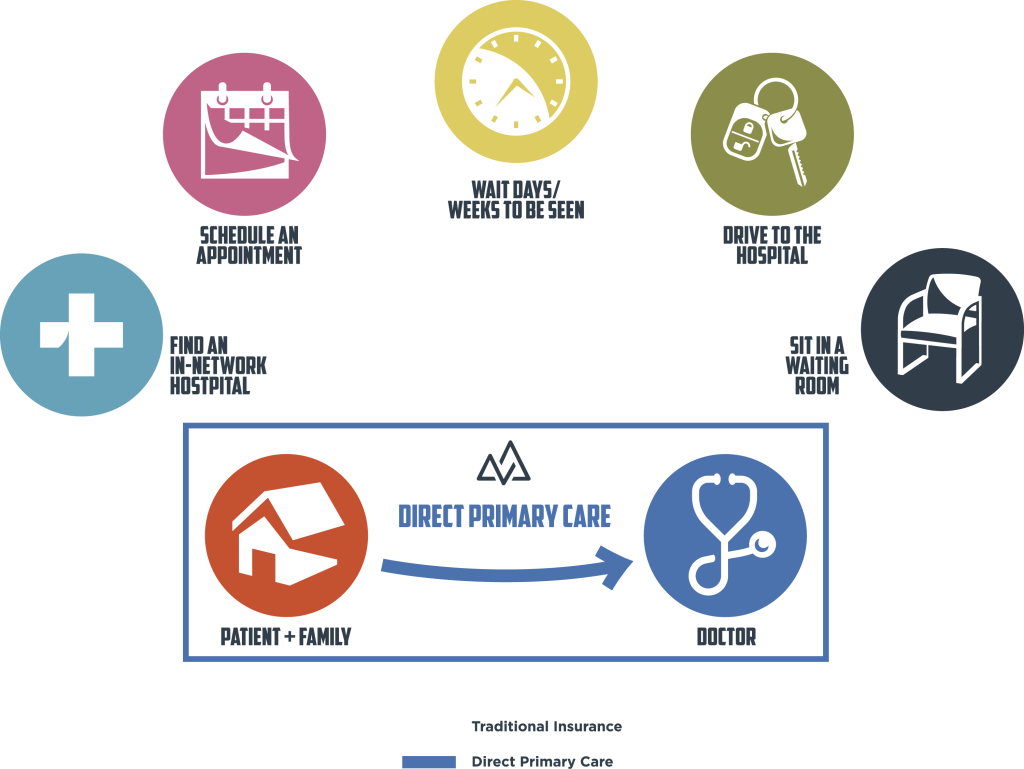 No wait times, no insurance hassles, and no hidden costs translates to improved outcomes along with transparent pricing for ancillary services.
Our extensive Health Access network allows members to choose from a wide variety of contracted rates on labs, imaging, prescriptions, and more.
Frontier Direct Care is MORE than just Primary Care